SURVIVOR
MAY 31, 2000-PRESENT
Survivor was like no other show on television at the time of its premiere. Today, there are so many reality game shows that use physical challenges to entice contestants to pursue large purse winnings.

Over the many (22) season, Survivor has sent some contestants into obscurity for being the first to be voted off. There were the famous tribes(wo)men who, due to their personality, craziness, longevity or manipulating skills, were voted off early.

There are a few things about survivor that most contestants do not take into consideration. First, the producers ask leading questions to draw information from the contestant, which is great for ratings if the answers intrigue the viewers. This opens the door for questions from Jeff Probst during tribal council. Second, it allows for information to come to light. The contestants who chose yes or no answers are the ones who are good at the game. They avoid being drawn out into the light where the other contestants can read between the lines and get information privy to the producers, crew and Jeff.

So many fools who have no idea how to play the game get picked. They get picked because they can raise ratings with their animated personalities. They are the ones who put the money in the pockets of the producers: Charlie Parsons, Mark Burnett, David Burris and now Jeff Probst.

Probst has interjected himself in the game almost as a silent player. There have been times at tribal council where he has engineered a change of direction. The host of a reality-challenged game show cannot and should not ever manipulate the course of the game. Does anybody remember Dan Enright and the game show Twenty-One? The only difference is that twenty-One scrupulously fixed the show behind the scenes, while Jeff often influences the game while the camera is rolling.

There will never be a challenge game show that will have the impact that survivor had. Many shows have tried to compete with the level of survivor. No matter how popular some become such as "The Amazing Race" they will always be second, with "Survivor" leading the pack.

Mark Burnett, whose book "Dare to Succeed: How to Survive and Thrive in the Game of Life" was a look at how this producer started small and built large. Burnett never became discouraged by the ups and downs of becoming successful. He came to this country with very little in the way of cash but what he had in business smarts allowed Mark to convert one to ten dollars into $100. His positive attitude along with the "never take no for an answer" philosophy drives him.

11/29/10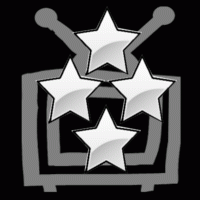 RUSTY
5/31/00